Many of Denver, Colorado's largest Companies use Denver Airport Transportation because we have been the most dependable Limo & Car service in Denver for 32 years.
Denver Colorado's #1 Sedan, SUV, and Sprinter transportation Service.
Denver Airport Transportation
Our black cars combine the speed of a non-stop transportation with the comfort and professionalism of a luxury vehicle. We offer this service at Denver International Airport , so you can find a ride that meets your expectations.
When you book a black car through Denver Airport Sh, you'll have the flexible options you need to feel comfortable. First, choose between a black sedan and SUV. Black car service is ideal for international travelers and people visiting DEN for the first time.
In addition to transportation to and from the airport, our drivers can also provide around-town and hourly service during your stay in Denver, so you'll always have a ride available. The sleek look and comfort of our black cars make them perfect for business travelers, couples and individuals who are traveling to and from special events.

National Limousine Association
The National Limousine Association was founded in 1985 as a voluntary, non-profit, tax-exempt organization responsible for and dedicated to representing and furthering the worldwide, national, state and local interests of the luxury chauffeured ground transportation industry. Our membership includes limousine owners and operators, suppliers, manufacturers, and regional and state limousine associations.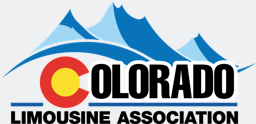 Colorado Limousine Association
Colorado Limousine Association (CLA)is an organization of independently owned limousine and transportation service providers along with affiliated industries that aim to offer a platform for discussion - both formally and informally - on legislative issues, education and other related issues, and to maintain honesty and frankness in our interaction with everyone, regardless of predisposition.